Gary & Lisa
- Forum ID: Slammedresto. Location: Rayne.
In brief
The picture is of my wife Lisa, and me Gary when our westy was featured in Ultra VW. I've been into aircooled VW's since school. My first beetle was a 1962 1200. Unfortunately I had to let it go after I bought my first house. I bought Lisa a restored 1968 1300 beetle in the hope of her passing her test. Sadly she didnt, so it also had to go. I've recently converted Lisa and taken her to shows with me which we both really enjoy. We became part of Splitterz after looking on VZi a few years ago. Our bus has now finished its resto, below are the pictures of our old VWs and our westy before it was restored, and how it looks now.
Model
1969 SO67 Westfalia Tin Top.
Interior
original westfalia SO67 interior, porsche leather seats, motolite steering wheel, new baltic birch interior panels and headliner,dvd player, cd/mp3 headunit with 6" fronts,6x9 in the rear plus 15" sub in buddy seat, leisure battery and second fuse box fitted.
Exterior
Full bare metal respray in Sahara beige (done by http://www.elitebodystyling.co.uk ) lowered all round, with adjusters on front beam, rear by 1 spline. Fully polished american eagle 5 spokes with firestone fuelsavers,US spec bumper overiders, US style number plates.
Engine
New 1641 with C25 scat cam, twin webber 34s
Future plans.
Full length roof rack, stainless exhaust system, and twin 40s to replace the 34s
The pictures
In the first 6 pictures we have the bus as it arrived from the States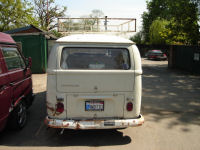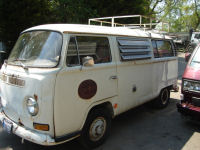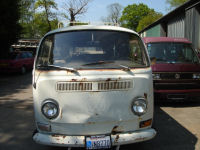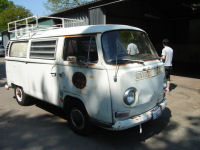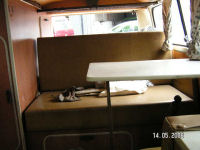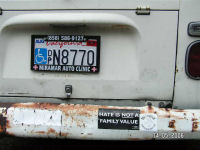 ... and as she is now